Posted on
December 8th, 2014
by heatherwestpr
Knutson Construction announces the retirement of Harlan Hallquist on Dec. 31, 2014. Hallquist retires with 34 years of experience in the construction industry. Working with Knutson for the past four years, he was involved in such high-profile projects as the Target Field Station.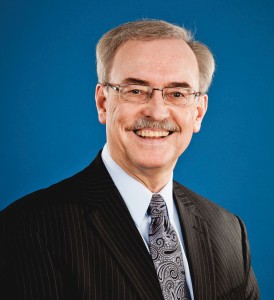 Christine Wiegert, Knutson's director of business development, will be assuming Hallquist's previous responsibilities with a focus on the Twin Cities and upper Midwest markets. She can be contacted at 763.525.3009, cwiegert@knutsonconstruction.com.
"Harlan is a veteran business development executive in our industry and has developed many strong relationships with architects, engineers, owner representatives, clients and co-workers. We thank him for his dedication, industry knowledge and years of service," stated Dave Bastyr, Knutson's executive vice president.
Looking forward to his retirement, Hallquist's immediate plans include golfing and spending time with his grandchildren.
###
Filed under: Knutson Construction, People