Posted on
October 7th, 2014
by heatherwestpr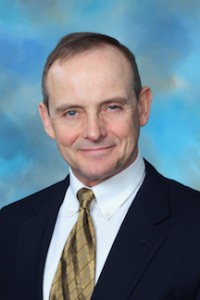 ROCKFON® expands its North American team with the promotion of Tom Smith to business development manager, overseeing the complete offering of ceiling systems; Kirby Williams' promotion to product manager of acoustic stone wool ceiling tiles, and the hiring of Jill Reninger as manager of construction services.
Reninger will report to Steve Noeth, ROCKFON's vice president of sales. Both Smith and Williams will report to Cory Nevins, ROCKFON's director of marketing. All are under the supervision of James B. Moynihan, ROCKFON's vice president and general manager for North America.
"During the last year, we've enjoyed tremendous interest in our 'Complete Ceiling Solutions' offering including our acoustical stone wool and specialty metal ceiling panels, as well as our Chicago Metallic™ suspension systems," says Moynihan. "Anticipating our customers' needs and our continued growth, we are pleased to promote our experienced associates to management roles and to add new employees who bring strong technical skills and innovative thinking to our collaborative culture."
Tom Smith, Business Development Manager
With more than 30 years of experience in the commercial ceilings industry, Smith leads new product development and project management for all of ROCKFON's product lines. He focuses on enhancing the company's product assortment and supporting its strategic marketing efforts throughout North America.
Originally from Toronto, Canada, and now based in Chicago, Smith's career began in product design and development, followed by positions in technical support and product management. He joined Chicago Metallic in 2002 as a product manager for metal ceilings. Throughout the next 12 years, he was promoted to management roles overseeing ceiling suspension products, strategic projects and marketing communications. Most recently, he served as ROCKFON's technical services manager where he helped strengthen relationships with architects, installers and other key partners. Drawing from his well-rounded skills and experience, he continues to contribute to the company's strategic growth and planning.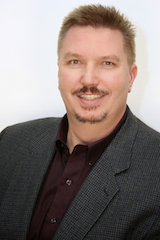 Kirby Williams, Acoustic Tile Product Manager
With over 20 years' experience in construction products and 17 years working with stone wool products, Williams works closely with customers and colleagues to provide high-quality, competitive ceiling panel products that meet both aesthetic and performance requirements for their commercial interior projects. As ROCKFON's acoustic tile product manager, Williams will manage ROCKFON's extensive portfolio of stone wool acoustic ceiling solutions that range from suspended and concealed ceilings to islands and baffles, as well as new product development.
Based in Milton, Ontario, Williams most recently served as ROCKFON's compliance manager for North America. He has worked for the North American operations of ROCKWOOL® International for 17 years in both the ROCKFON and ROXUL® divisions in product management and development, sales management, and technical management of stone wool products in residential, commercial, industrial and marine applications.
Jill Reninger, Construction Services Manager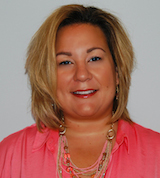 As ROCKFON's construction services manager for North America, Reninger is responsible for the company's technical services and project management teams. Based in Chicago, she embraces a project management operating style coupled with a continuous improvement methodology. She will continue the team's tradition of providing excellent technical service, while elevating their ability to exceed customer expectations with quality on-time execution.
Reninger brings a strong background in the industrial engineering and construction services industries and 16 years of experience in both domestic and international manufacturing and distribution. Most recently, she worked for Ace Hardware Corporation with previous roles held at Elston Window & Wall LLC, Castle Metals and Republic Windows & Doors, LLC. She earned a bachelor's degree in engineering management from the University of Illinois – Chicago, completed the University of Michigan's lean manufacturing program and the Project Management Institute's coursework. She regularly attends workshops and seminars from The Lean Enterprise.
###
Filed under: Chicago Metallic, People, ROCKFON