Posted on
June 20th, 2014
by heatherwestpr
The Valspar Corporation will be exhibiting in booth 3618 at the American Institute of Architects (AIA) Expo and Convention 2014, June 26-28 in Chicago.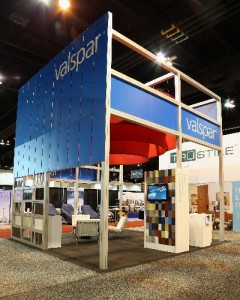 During the expo, Valspar will unveil:
* New Design Flight color-match app and node for mobile devices – When touched to any colored surface it will find a match from Valspar's extensive color library or a custom formulation. Design Flight will be available to architectural firms through Valspar's partnership development program. Users immediately can order a physical sample, as well as digitally save, share and custom-name their swatches.
* www.valsparinpireme.com – A new online experience for architects and design professionals, the site's homepage welcomes visitors with the new "inspireME" video featuring David Stahl, senior architect with Cuningham Group. The "Projects" page offers a curated and expanding gallery of inspirational examples. "Colors" showcases an infinite variety of hues. The "Products" section shares an overview of Valspar's high performance and superior performance, architectural coil coatings, including Fluropon® mica metallic finishes.
Visitors to the "Resources" area can
– Download a free, three-part Valspar specification, "Section 05 05 13 Shop-Applied Coatings for Metal" (PDF);
– Follow the links to take a new online AIA/CES course, "Color Matters: The Relationship Between Color and Pigments in Architectural Coatings."
* Exclusive, aluminum, architectural drawing tubes in color-changing Kameleon™ Color coatings – Each of the limited-edition, portable storage cylinders features one of four Fluropon Special Classic II finishes: Green Shimmer, Violet Shimmer, Lime Shimmer or Blue Pearl II.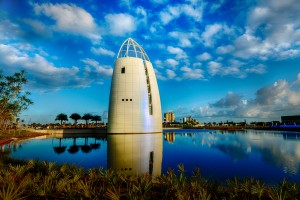 Florida's Exploration Tower at Port Canaveral showcases the first use of Blue Pearl II. GWWO Inc./Architects designed the iridescent, seven-story sail-shaped structure with master planning by AECOM. The dynamic, durable, mica finish is highlighted in Valspar's booth and on www.valsparinspireme.com as a Project.
A number of Valspar's associates also will be in the booth to demonstrate the digital resources, to discuss the product offering and specification, and to answer questions about architects' dream projects and their real-life application needs. Among those on site will be:
* Tim Tritch, director of extrusion sales;
* Laura Giannakopoulos, architectural market manager for North America;
* James Sherwood, architectural business development manager; and
* Isabel Bartig, architectural marketing representative.
"Our expertise in architectural coatings spans more than 200 years and we're happy to share what we know, whether in person or online," said Sherwood.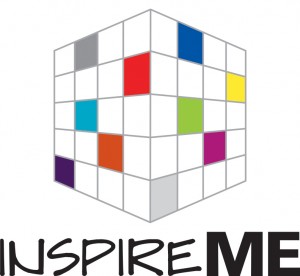 Visitors to Valspar's AIA booth #3618 booth also will have the opportunity to earn 0.25 Learning Units with an Expo Chat and to cast a vote for the AIA Best Booth Awards Program. Architects across North America are encouraged to share their own inspirations on Twitter using the hashtag #inspireme.
###
Filed under: AIA, Buildings + Infrastructure, CLIENT NEWS, CSI, Events, Products, Projects, So-Called Social Media, Tradeshow Thoughts, Valspar