Posted on
June 18th, 2014
by heatherwestpr
* Chicago Metallic/ROCKFON will be exhibiting at the AIA Expo in booth #963 *
ROCKFON®'s representatives will be attending the American Institute of Architects (AIA) Expo and Convention 2014, June 26-28 in Chicago, and exhibiting in booth #963.
ROCKFON expanded its North American architectural sales team and product offering to provide a comprehensive range of stone wool acoustic ceiling panels, specialty metal ceiling panels and ceiling suspension systems.
Chris Marshall serves as ROCKFON's director of architectural sales for North America and manages a team of architectural sales managers, including Dan Aiken, Isabelle Champagne, Philip Curran, Suzanne Dissette and Diana Hart.
ROCKFON and its staff are active participants in the AIA, the Construction Specifications Canada (CSC), the Construction Specifications Institute (CSI), the Institute of Noise Control Engineering (INCE), the International Interior Design Association (IIDA), the National Council of Acoustical Consultants (NCAC), as well as members in the Acoustical Society of America (ASA), the Association of the Wall and Ceiling Industry (AWCI) and the Ceiling and Interior Systems Construction Association (CISCA)
Chris Marshall – Director of Architectural Sales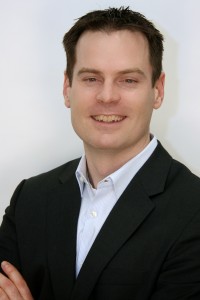 Chris Marshall helped introduce ROCKFON's stone wool acoustic ceiling solutions to the North American market. Drawing from more than 50 years of success in Europe, ROCKFON products use stone wool as raw material to create beautiful, comfortable, safe and healthy indoor environments, while making a constructive contribution toward a sustainable future.
Based in Toronto, Ontario, Marshall joined ROCKFON in July 2012. He has been instrumental in establishing a sales and distribution network for the company and its ceiling products, and remains focused on driving growth throughout North America.
ROCKFON is a subsidiary of ROCKWOOL International A/S. Marshall has worked within ROCKWOOL for more than 10 years including as North American sales director for Grodan, Inc. He also held supply chain and customer service management roles at Grodan's subsidiary, Agro Dynamics Inc.
Throughout his career, Marshall pursues professional development and educational opportunities. He earned a bachelor's degree from the University of Windsor in Ontario, an MBA from Western Michigan University in Kalamazoo, Michigan. He studied global supply chain management at Northwestern University's Kellogg School of Management in Evanston, Illinois; participated in the Ivey Leadership Program through the University of Western Ontario's Richard Ivey School of Business; and was a student at Ontario's York University – Schulich School of Business in the executive program for sales leadership and management.
Daniel Aiken, LEED® Green Associate – Architectural Sales Manager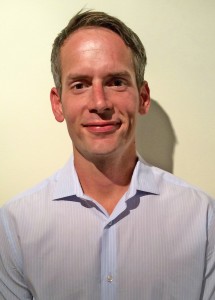 As an architectural sales manager, Dan Aiken collaborates with architectural and design teams in Baltimore; Richmond, Virginia; and Washington, D.C. At a local level, he is most actively involved with the CSI, IIDA and USGBC chapters. Last year, he became accredited as a LEED Green Associate demonstrating his knowledge of sustainable design and construction.
He recently joined ROCKFON after working with CertainTeed Corporation's commercial ceilings group for four years. For the last four years, he served as a sales manager directing specification work with architects and sales with contractors and distributors in Baltimore and Washington, D.C.
Aiken began his career in marketing and sales with AdVice Inc., after earning a Bachelor of Science in marketing from Virginia Commonwealth University. A resident of Richmond, Virginia, he enjoys golfing, fishing and other outdoor activities.
Isabelle Champagne, CTR – Architectural Sales Manager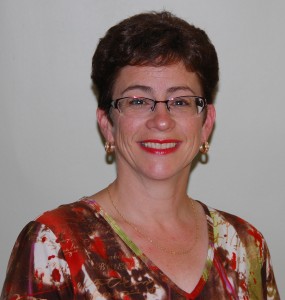 Born in Montréal, Isabelle Champagne works closely with Ontario and Québec's design communities as ROCKFON's architectural sales manager. With more than 25 years of experience in the construction industry, her knowledge includes the building envelope, acoustic performance and ceiling systems.
Previous to her current position with ROCKFON, she was a district manager specializing in Chicago Metallic ceiling suspension systems and specialty metal ceiling panels. Prior to this, she worked for 23 years at Owens Corning in various roles, including as a technical sales representative for six years.
Throughout her career, she has served as an active member, volunteer and leader with CSC and its Toronto chapter, as well as a member of the Toronto Construction Association. She is a Certified Technical Representative (CTR) and past CTR course instructor for CSC. She graduated from the University of Toronto in business administration and also holds a bachelor's degree from the Université de Montréal with a translation major. She is bilingual in French and English.
Philip Curran, CSI – Architectural Sales Manager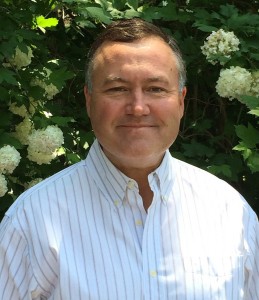 Drawing from 17 years in the acoustical ceiling industry, Phil Curran now joins ROCKFON as an architectural sales manager for the metro New York market. A member of the CSI, he consults with architects, specifiers and designers on their ceiling selections and requirements. He enjoys helping commercial building teams find high quality products that deliver a high value.
His career began as a sales representative for Armstrong World Industries covering New York City. Expanding his experience, he accepted a project manager/estimator position with Conn Acoustics, an acoustical contractor in Connecticut. In 2007, he returned to Armstrong as the New York metro sales manager in the architectural specialties division.
Curran graduated from Ohio University with a Bachelor of Science in journalism. In his free time, he enjoys fishing, softball and golfing in New England. He currently resides in Fairfield, Connecticut, with his wife and their twin boys.
Suzanne Dissette – Architectural Sales Manager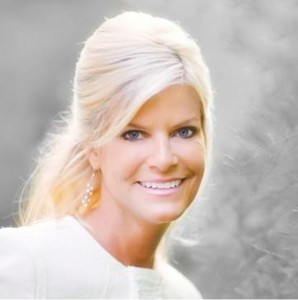 Part of ROCKFON/Chicago Metallic's team for the past six years, Suzanne Dissette currently serves the Chicago market as ROCKFON's architectural sales manager. She actively participates at both a national and local level with the AIA, CSI, IIDA and USGBC.
Her previous titles included area sales manager and strategic accounts manager with a specialization in Chicago Metallic's specialty metal panels and ceiling suspension systems. Today, she works closely with commercial real estate, architectural and design professionals to provide value-added, complete ceiling solutions that include acoustic stone wool ceiling panels.
Results-oriented, Dissette is respected for her successful record of representing leading companies and selling premium products and services into the corporate, architectural and commercial real estate communities. She cultivates long-term relationships with decision-makers and exchanges knowledge with them. Previously, Dissette worked as an architectural sales manager with USG and at Herman Miller as real estate sales director.
Dissette earned a Bachelor of Science in interior architecture from the University of Illinois at Urbana-Champaign. A resident of Winnetka, Illinois, she takes a leading role on the boards and committees of many local charitable organizations, councils and political campaigns.
Diana Hart, CSI, IIDA, LEED Green Associate – Architectural Sales Manager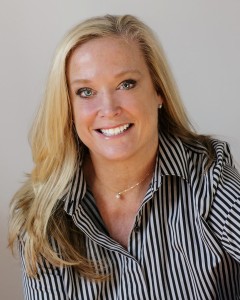 Serving New England and Boston as ROCKFON's architectural sales manager, Diana Hart draws from 25 years of experience in marketing and sales of architectural and design products. Passionate about continuing education, she has presented more than 100 AIA Continuing Education System courses in the last year.
Her involvement in the architectural and design community also includes active participation in CSI, IIDA and USGBC's local chapters. As part of her own professional development, she is certified in training through the American Management Association and is accredited as a LEED Green Associate, gaining a deep understanding of sustainable design practices.
Before joining ROCKFON, Hart worked at Armstrong as a full line sales manager supporting architects in Connecticut, western Massachusetts and Albany, New York. She also served as an acoustical ceiling expert with additional responsibilities in Texas. Prior to this, she was employed with Steelcase as an integrated interiors area specialist responsible for Texas and Mexico.
Hart studied international business and Spanish language at Florida's Rollins College, earning a Bachelor of Arts. A resident of Glastonbury, Connecticut, she was awarded as Community Champion for the State of Connecticut for her volunteer work. She is the founder and director of Hart's Desire to Cure Adrenal Cancer, a past chair of the American Cancer Society's Coaches vs. Cancer, and a past chair for The V Foundation's Hoops for Hope and Derby Day Gala.
Filed under: AIA, Chicago Metallic, CLIENT NEWS, CSI, ROCKFON, USGBC