Posted on
June 11th, 2013
by heatherwestpr
During the American Architectural Manufacturers Association (AAMA) Summer Conference, held in Rosemont, Ill., June 9-12, Dr. Tom Gloria, managing director of Industrial Ecology Consultants, presented information on developing Environmental Product Declarations (EPDs) using the Product Category Rules (PCR) guidance document.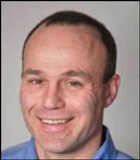 The PCR guidance document currently is being developed by AAMA, along with a joint group of industry associations and manufacturer representatives, and is scheduled to be completed by fall 2013. The document is a response to a widely recognized need for a single ANSI-approved resource to use in developing industry recognized and uniform comparative EPDs and substantive LCAs.
"When finalized, the PCR document will offer manufacturers the tools needed to provide comprehensive, product-specific EPDs to their customers," added Rich Walker, AAMA's president and CEO.
According to Gloria, an EPD describes the following:
* A product's materials and their origin
* The specifications on the manufacturing of the product (e.g., energy consumption, emissions released, treatment of waste, packing and transport)
* Information on product use
* Final disposition (e.g., reused, recycled, disposed)
* LCA results per impact category per life cycle stage
* Evidence and verification for calculations
However, Gloria emphasized that "an EPD is more than just a specification; it's a new avenue to engage with consumers in this world of environmental sustainability." Gloria also noted that it is important that all stakeholders, like AAMA, work together to develop PCRs, ensuring that they are "reasonable and science based."
About the Speaker
Tom Gloria, Ph.D. is Managing Director of Industrial Ecology Consultants. He has nearly 20 years of professional experience in sustainability management consulting and information technology engineering design. His work encompasses product innovation; environmental LCA and life cycle management; methods and policy implications regarding greenhouse gas emissions inventories; and energy efficiency feasibility analysis.
###
Filed under: AAMA, ASSOCIATION NEWS, Green Goals, Products